Would you like to become a sponsor?
Waldorf News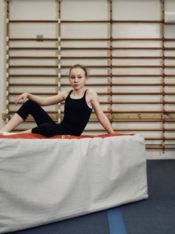 April 3, 2017
It's a little before three on a sunny Friday afternoon and Laugardalur Park, near central Reykjavik, looks practically deserted. There's an occasional adult with a pushchair, but the park's surrounded by apartment blocks and houses, and school's out – so where are all the kids? Walking with me are Gudberg Jónsson, a local psychologist, and Harvey Milkman, an American psychology professor who teaches for part of the year at Reykjavik University. Twenty years ago, says Gudberg, Icelandic teens were among the heaviest-drinking youths in Europe. "You couldn't walk the streets in downtown Reykjavik on a Friday night because it felt unsafe," adds Milkman. "There were hordes of teenagers getting in-your-face drunk." More »
Recent Jobs
View more jobs »
Newsletter Archive
Join the Mailing List!
Stay Connected…
Each week receive the Waldorf News Weekly Update, full of news, events, and more. Keep abreast of what's happening with Waldorf education.
Add a Job Listing
Waldorf Gallery

Featuring over 900 images of student work from around the world.
Browse images »