Would you like to become a sponsor?
Waldorf News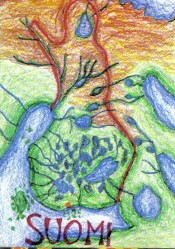 July 1, 2014
In my quest to understand the value of the Finnish practice, I stumbled upon the work of Anthony Pelligrini—author of Recess: Its Role in Education and Development and emeritus professor of educational psychology at the University of Minnesota—who has praised this approach for more than a decade. In East Asia—where most primary schools give their students a 10-minute break after 40 minutes or so of classroom instruction—Pellegrini observed the same phenomenon that I had witnessed at my Finnish school. After these shorter recesses, students appeared to be more attentive in the classroom. Not satisfied with anecdotal evidence alone, Pellegrini and his colleagues ran a series of experiments at a public elementary school to explore the relationship between recess timing and attentiveness in the classroom. In every one of the experiments, students were more attentive after a break than before a break. They also found that the children were less attentive when the timing of the break was delayed—or in other words, when the lesson dragged on. More »
Recent Jobs
View more jobs »
Newsletter Archive
Join the Mailing List!
Stay Connected…
Each week receive the Waldorf News Weekly Update, full of news, events, and more. Keep abreast of what's happening with Waldorf education.
Add a Job Listing
Waldorf Gallery

Featuring over 900 images of student work from around the world.
Browse images »