Would you like to become a sponsor?
Waldorf News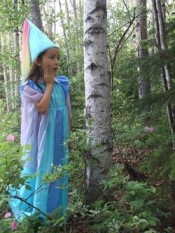 February 9, 2015
A radical new concept in school choice will come up for vote in at least a half-dozen states from Virginia to Oklahoma in the coming months, as lawmakers consider giving hundreds of thousands of parents the freedom to design a custom education for their children — at taxpayer expense. Twenty-one states already subsidize tuition at private schools through vouchers or tax credits. The new programs promise far more flexibility, but critics fear they could also lead to waste or abuse as taxpayers underwrite do-it-yourself educations with few quality controls. Called Education Savings Accounts, the programs work like this: The state deposits the funds it would have spent educating a given child in public schools into a bank account controlled by his parents. The parents can use those funds — the amount ranges from $5,000 to more than $30,000 a year — to pay for personal tutors, homeschooling workbooks, online classes, sports team fees and many types of therapy, including horseback riding lessons for children with disabilities. They can also spend the money on private school tuition or save some of it for college. ESAs so far exist only in Arizona and Florida, where one family recently sought to use their child's funds on an "educational vacation" to Europe. (Program administrators, who must approve all expenditures, said no.) But the idea is catching fire. Bills to create the accounts cleared panels last week in the Virginia and Mississippi legislatures. They're likely to be on the table as well this session in Iowa, Nebraska, Nevada, Oklahoma, Texas and possibly Rhode Island and Tennessee. More »
Recent Jobs
View more jobs »
Newsletter Archive
Join the Mailing List!
Stay Connected…
Each week receive the Waldorf News Weekly Update, full of news, events, and more. Keep abreast of what's happening with Waldorf education.
Add a Job Listing
Waldorf Gallery

Featuring over 900 images of student work from around the world.
Browse images »