Would you like to become a sponsor?
Waldorf News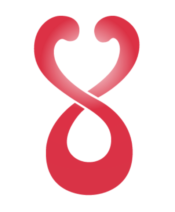 November 4, 2016
Without a deepening and internalizing of the idea of destiny, it will become increasingly difficult to come to terms with the questions of education: One sees in every child an individuality, whose path is neither confined by the gateway of birth nor the gateway of death. When a teacher receives pupils in the mood of "having a destiny with them," a new sense of responsibility is strengthened. When in quiet reflection one directs one's attention to what is brought into this life individually, and to the capacities and impulses that these children should one day carry from this life over the threshold of death, one obtains an immense power as an elder to support, bear, and help to solve the problems of these youths. The source of strength in the internalized idea of destiny can only become effective, however, if the "modern learning methods," the technical intermediaries, the cleverly contrived, improved performance programs do not replace the speaking human being. For the sake of a contemporary spiritually and artistically formed teaching process, Waldorf pedagogy holds human to human interaction as the "most modern" educational method. The communication of knowledge through the creatively fashioning human being can alone radiate edifying forces, wisdom and warmth into the lesson. More »
Recent Jobs
View more jobs »
Newsletter Archive
Join the Mailing List!
Stay Connected…
Each week receive the Waldorf News Weekly Update, full of news, events, and more. Keep abreast of what's happening with Waldorf education.
Add a Job Listing
Waldorf Gallery

Featuring over 900 images of student work from around the world.
Browse images »