Waldorf News
Equal Exchange fundraising program for Waldorf schools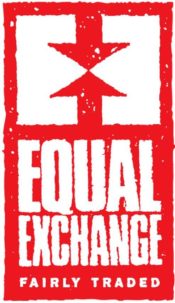 Over the past few years, a number of Waldorf schools all over the country have discovered the Equal Exchange fundraising program. It's that time of year again and maybe your class, school or group is ready to get started with a fundraiser that has an effect around the world.
Equal Exchange, a worker-owned cooperative that has specialized in selling Fair Trade products for 30 years, offers a fresh option for school fundraising.The program earns your class or school a 40% profit from sales, and includes a variety of their best-selling organic and fairly traded chocolate, coffee, tea, cocoa, and more. The catalog offers over 40 products to choose from, great for gifts or to keep for yourself!
Better yet, this fundraiser supports more than just your own community: it helps support small-scale farmer co-ops worldwide.. Equal Exchange partners with over 40 small farmer cooperatives to purchase their coffee, cacao, tea, olive oil and sugar. Their authentic Fair Trade practices mean that the farmers receive pre-harvest credit, above-market prices for their crops, plus an additional premium that can be invested in social programs, farm renovation, and other essential projects.
Why not choose a fundraiser that is good for your school, your community, and other communities across the globe?
Perfect for eighth grades, middle schools, home school groups. Great for high schools. Bring awareness about the positive effect your purchases can have.
To make your job easier, Equal Exchange offers a variety of resources to help you promote, run and complete your fundraiser. These resources include PowerPoint presentations to help you introduce your school to Equal Exchange, social media graphics and posters to help promote your fundraiser, and instructional videos to help you with the ordering and distributing process.
Plus, it's a valuable learning opportunity for your students. The Equal Exchange fundraiser is a great way to introduce the topics of ethical trade, conscious consumerism, and environmental stewardship  in an age-appropriate way. You'll have access to free lesson plans, infographics, farmer stories and videos from the field — all of which will help your students understand where their food comes from and why it matters.
Highlights of the program include:
-40% profit on all sales
-No minimum order
-No upfront costs
-Free shipping for orders over $135
-Guaranteed 10 business days for delivery
"I am so thankful that you offer fundraising while supporting so many global issues. Finding your fundraising program was a dream! Thank you!"
—Merritt DesLauries, Waldorf School of Pittsburgh, PA 
"The Equal Exchange fundraiser was much more than a fundraiser; it was a vehicle that sparked conversations among our students, faculty and parents about how our behaviors and practices in our own community impact communities across the globe. Besides, it's easy to choose organic and Fair Trade when it tastes great!"
—Melissa Tomback, Brimmer and May School, MA
Get in touch with Emily Reers, the Fundraising Program Coordinator at fundraising@equalexchange.coop, for more information or to get started!
If you want to take a look at the program and see all of their wonderful products, just visit them at equalexchange.coop or just click on the Equal Exchange coffee and croissant below.