Waldorf News
Conveying an Interest in the World – Children Should Receive Two Things from Their Parents: Roots and Wings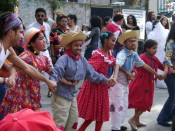 As I write these lines, the EU debt crisis is keeping finance ministers across the world on the edge of their seats. Safety nets are being spread not just to catch banks but whole states so as to protect them from the speculation of out of control financial markets.
While that is going on, my son and his German-Korean girlfriend are visiting his Cuban de facto brother-in-law in Miami while my eldest daughter is enjoying the children she has had with her husband of Turkish extraction; another daughter emigrated to the Dominican Republic three weeks ago, the fourth currently plans to stay at home.
Facebook's users will soon provide the company with an international customer database of more than a billion entries. Never mind data protection: the global spread of the Internet means that information, pictures and other slivers of awareness pulse across the world in split seconds and place us in a kind of cosmic ringside seat which demands completely new forms of attention from us.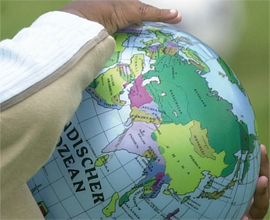 Globalisation has arrived – not as a horror show or promising utopia but as a reality of life which affects every person. This fact is neither good nor bad, it simply is.
It is, nevertheless, impossible to talk about globalisation without in the first instance accepting that, despite all the promises, it has brought above all an increase in war, poverty, hunger, disease and homelessness for the majority of humankind, while the minority can indulge in luxury unimaginable for most people.
Learning to intervene actively in world events
A second development is no less significant than globalisation. For some years now, more people on our planet have been living in cities than in a natural environment and increasing numbers of us in one of the growing mega-metropolises which no longer function except as gigantic machines; our world of ideas, from which these cities have also grown, have become our environment. In this process humanity has opened a new chapter in its evolution: we can no longer delegate responsibility for the world to nature, governments or the gods because its further development has long been our responsibility, whether we believe it or not.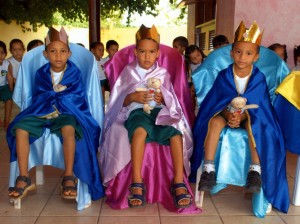 Where the journey takes us is determined by ourselves as freely acting people. In 1992 the slogan "Think globally, act locally" emerged from Rio de Janeiro, encapsulating in a down-to-earth way how a global culture of responsibility can arise. But as simple as this slogan sounds, as difficult it is to put into practice: without living thinking, an interest in the world and resolve, nothing will come of it. That is why it is one of the central educational tasks of the present time to develop these three capacities on every continent, in every culture.
Anyone who wants to find their bearings in the future must first learn to trust their own experiences, their own senses and thoughts, and their own heart. They require people around them who work creatively, places in which they can develop trust in people, test out their own powers and share them with other children.
Waldorf education builds on people's ability to develop
It is these requirements which are causing people all over the world to look for alternatives to the state school programmes. In doing so, many of them encounter Waldorf education because instead of relying on standardised programmes, they place their trust in the ability and the will of adults and children to develop. Rudolf Steiner's numerous suggestions for teachers all have as their objective to let children become active themselves. Waldorf education works neither with a closed canon of knowledge (input) nor does it strive to achieve standardised results (output). On the contrary, it stimulates children to discover for themselves how they can harmonise their thinking, feeling and will – a very demanding path of schooling across all ages and stages of development. How else are they one day to find their unique task in the world?
It is this different view of the human being, and the educational tools it produces, which allows Waldorf educators to work with children and adolescents under the greatest variety of conditions. More than a thousand Waldorf schools and more than two thousand Waldorf kindergartens have in the meantime been set up worldwide to enable children to experience a true education beyond the increasingly standardised knowledge contents.
Creating space for the encounter with the unfamiliar
A Waldorf school cannot be installed. It requires local people with initiative who build up something new, often in the face of resistance. Every Waldorf school has its own particular character which includes its cultural, social and religious environment while at the same time taking account of those things that make us human across all frontiers. Acting locally and thinking globally thus becomes an immediate experience because it is the binding relationships between people which create the space for the encounters in which children and adolescents can learn subsequently also to perceive the other, the things that are unfamiliar, and include them in the scope of their interest. "Children need roots and wings," Johann Wolfgang von Goethe called it.
International network of Waldorf education
In the course of the years, Waldorf schools have formed an international network in which they can exchange views and experiences and support one another. Alongside the many direct partnerships between schools, various institutions have also developed which serve this exchange: the Pedagogical Section at the Goetheanum is a significant reference point because it keeps directing attention to the anthroposophical basis of Waldorf education. The Hague Circle is the international convention of Waldorf schools. After a lengthy preparatory period, this group has been successfully turned into a truly representative convention of the world school movement. People from all continents meet at regular intervals both to discuss the concrete concerns of individual countries and also to obtain a better understanding of global development.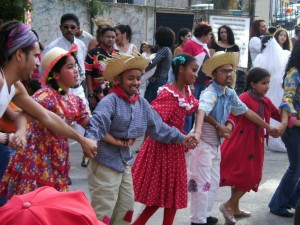 Within this network, the Friends of Waldorf Education play a special role: they help local people with initiative to do their work also under themost difficult of economic or political conditions.
This issue celebrates various fields in which the Friends are active. This work has become increasingly diverse in the last 40 years. The Friends obtain funds for local initiatives and for the deployment of emergency education in disaster areas, they arrange work in schools, kindergartens and curative education homes throughout the world for young people and organise international conferences such as for example the Asian Pacific Waldorf Teacher Conference.
"Liberty requires fraternity and fraternity requires liberty, we bring them together!" might be one way to characterise the work of the Friends. They encourage people from all over the world to collaborate and thereby place lived fraternity alongside technical globalisation: it is always real people who lend it a human face.
"Conveying an Interest in the World" is reproduced with kind permission of the author. It originally appeared in an English language edition of "One World – One Idea," a special edition of erziehungskunst published in December 2011 to commemorate the 40th anniversary of the Friends of Waldorf Education. View the article and the entire issue here.
Henning Kullak-Ublick has been a Waldorf class teacher since 1984 and is a board member of the Waldorf School Association in Germany as well as the Friends of Waldorf Education.